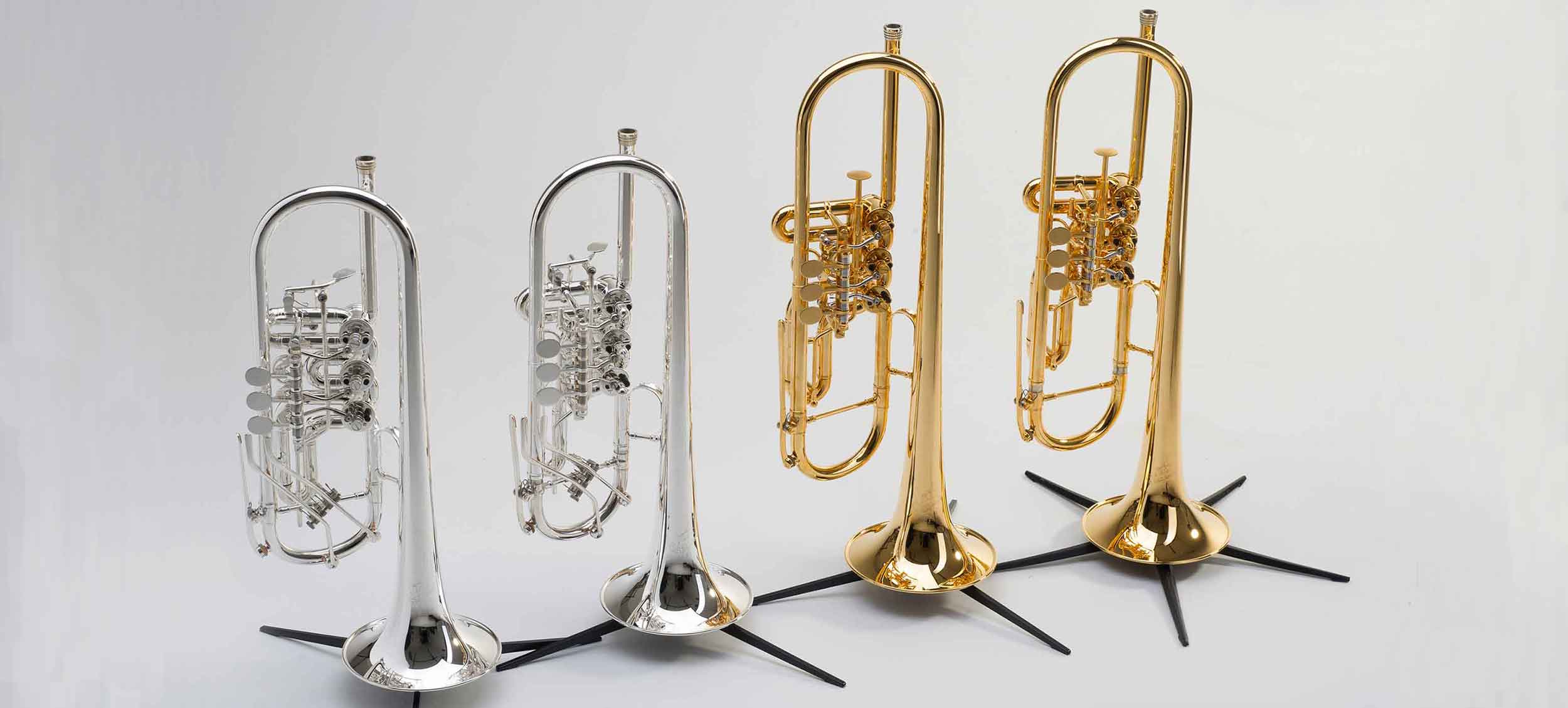 Piccolo-Trumpet modell "Vivaldi I"
In close cooperation with realy specialists in this instrument, I can now introduce the newly developed piccolo trumpet model "VIVALDI II". The rotary valve machine from J. Meinlschmidt is installed in the VIVALDI II. Inner slides are made of nickel silver, the bows are made of gold brass. In contrast to the VIVALDI I, all 4 buttons are intended for the right hand and the trigger for the 3rd valve slide for the left hand. Due to this arrangement of the pressure mechanism and the leadpipe, which is built into the 1st valve, the Piccolo lies very comfortably in the hand and also feels like a German trumpet. The VIVALDI is brought into the respective mood by simply changing the leadpipe A and B.
The good intonation in A and B, the easy response and the very good accuracy of the notes make it easier for every player to play with this beautiful instrument.
The VIVALDI II can be used in an orchestra or for solo concerts.


PRICES 2023 (incl. VAT)

4.392,00 Euro RAW BRASS
4.636,00 Euro LACQUERED
4.880,00 Euro SILVER PLATED
5.429,00 Euro GOLD PLATED
Also in your area?

With my Oberrauch trumpets I will be in the following cities in the next few months:

- Berlin: 23.-24. September
- Trossingen: 1.-2. October
- La Coruna (Spain): 9th-10th October
- Antibes (France): 8th-10th December

I will share detailed information with addresses and times via Facebook a few days before the exhibitions.
I look forward to your visit! read more ...