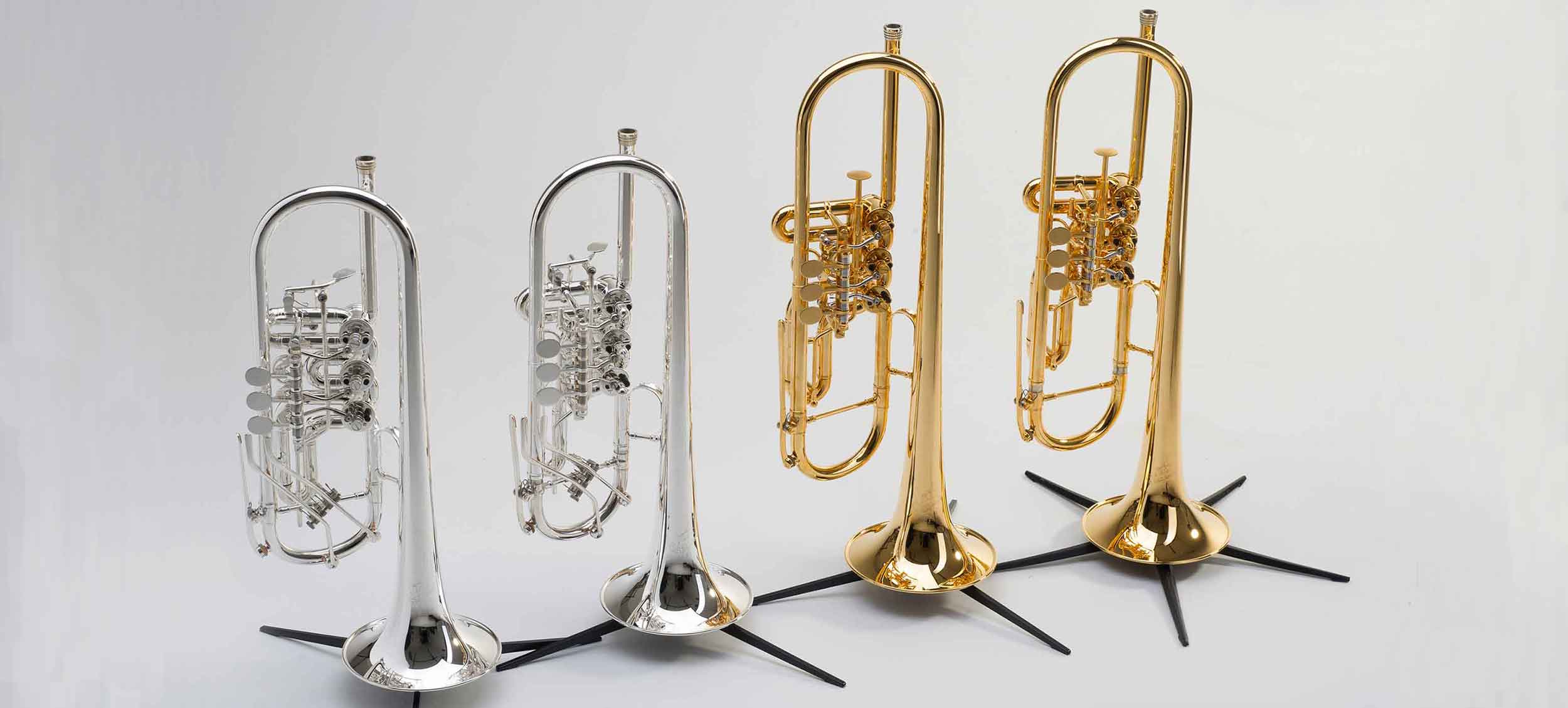 B-Trumpet "Milano"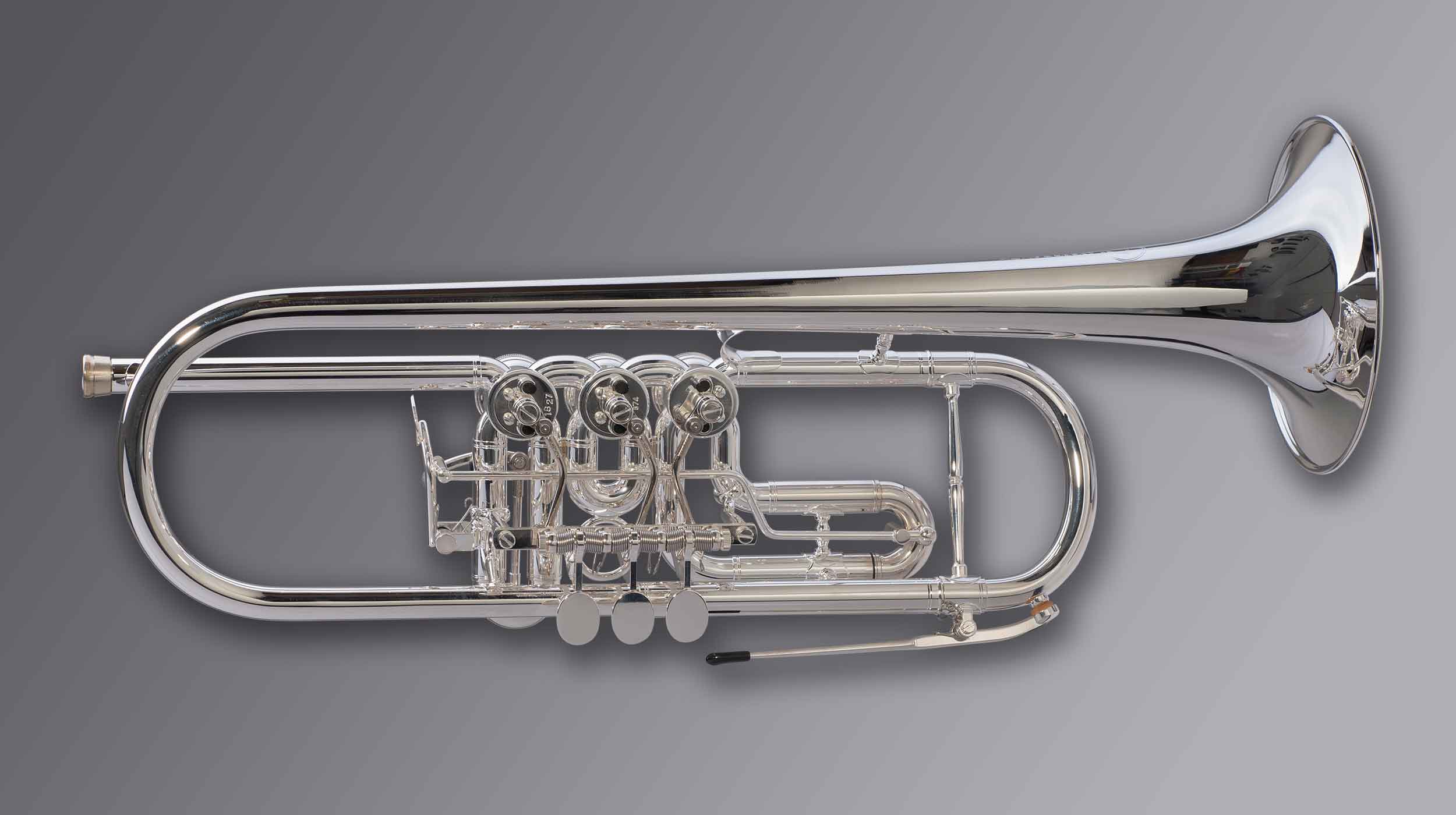 The heavy duty rotary valve machine from B. Zirnbauer is installed in the Bb trumpet Mod. MILANO. Valve slides are one-piece, the preferred bell is with Ø 13,0cm or Ø 13,5cm. Recommended sheet thickness is 0.40mm or 0.45mm.

The "MILANO" is a little heavier compared to the FIRENZE. Orchestra musicians and students who like to play Zirnbauer and who prefer a little more resistance are exactly right with this model. The response and intonation are very balanced in all registers. As with all OBERRAUCH trumpets, the sound is brilliant, rich in overtones and stable.



Some orchestras where this model is used:

Royal Concertgebouw Orchestra Amsterdam
Radio Symphony Orchestra Berlin
Maggio Musicale Fiorentino



PRICES 2023 (incl. VAT)

3.965,00 Euro RAW BRASS
4.209,00 Euro LACQUERED
4.453,00 Euro SILVER PLATED
5.002,00 Euro GOLD PLATED


Surcharge for combined double trigger 1. + 3. Valve pull € 195,20, per Overblow Key € 183,00.
Also in your area?

With my Oberrauch trumpets I will be in the following cities in the next few months:

- Berlin: 23.-24. September
- Trossingen: 1.-2. October
- La Coruna (Spain): 9th-10th October
- Antibes (France): 8th-10th December

I will share detailed information with addresses and times via Facebook a few days before the exhibitions.
I look forward to your visit! read more ...